Why I Said Yes to Oregon: Water

I still can't quite believe that I live in this special place. I'm constantly in awe of the stunning land, plants, and water that surround me. The rivers and lakes glisten like nothing I've ever seen before and they're so easy to access. The water that flows from my faucet is the best I've ever tasted in the U.S. Making changes that are within my control to conserve this beautiful water and keep it deliciously clean is my way of saying thanks to the PNW for having me. I really love it here, don't you?
Growing up in the D.C. suburbs of Virginia, I didn't know much about the Pacific Northwest. As an indie and alt-rock music-blasting teenager of the late aughts, all I knew was a lot of the albums I had on repeat were conceived in this supposedly foggy corner of the country. My young, melancholic mind would often travel by sound to this faraway land that seemed as damp as the songs sung by the artists I admired.
Flash forward and I'm traveling by car, not by sound, to Portland, Oregon to build a hydrated life among the moss (did you know the PNW is home to 75% of the world's moss species? That's so much moss!). I completed my master's degree in applied ecology just two weeks prior to heading off to a dream job in a place that checked a lot of boxes. Wetness being chief among them.
For many job seekers like me, location is just about as important as the job itself. While some requirements were negotiable, one was not: wetness. Reliable rain, a large lake, an enduring river, a nearby coastline. Whatever form it took, I didn't care too much as long as the place had water present. Born and bred PNWers might be surprised to hear that this non-negotiable attribute disqualified a hefty portion of the job openings I came across. So why add unnecessary hurdles to an already burdensome process such as job hunting?
Because water is extremely precious, y'all.
Sure, as a kid I spent plenty of time wading through neighborhood creeks catching tadpoles. I drank from the garden hose, and I liked it. I spent a good amount of time on boats of all types and sizes. I gleefully ran through torrential summer downpours that rapidly cooled scalding hot asphalt, causing billows of steam to rise (any other transplants miss thunderstorms?). But these aren't the memories I attribute to my need to be close to water. No, there's one experience in particular that blew my eight-year-old mind and still does to this day.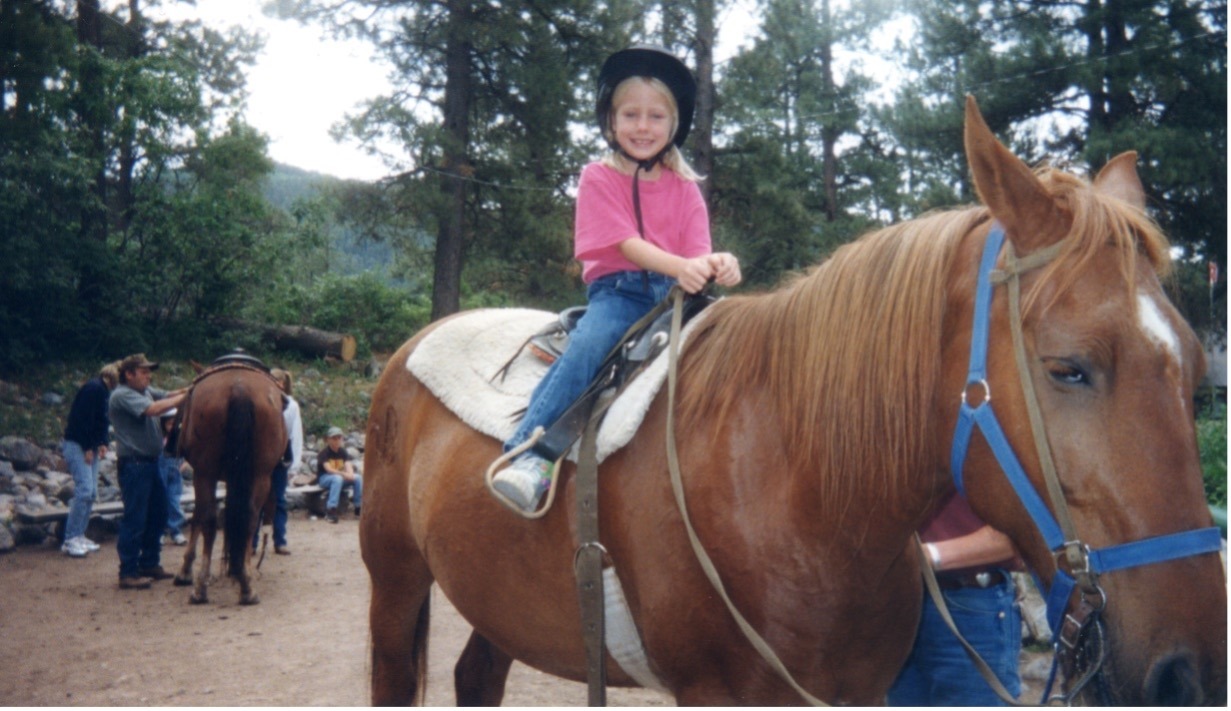 For a brief four years, my family gave the great Coloradan plains a try. While there, I rode my friend's horses, and we had a great arrangement where I got to ride as much as I liked in exchange for helping with barn chores. One day, I paid my dues by assisting with bathing her horse. Well, the horse is covered in suds, and it comes time to give her a rinse. It wasn't long until the water stream started to weaken, and weaken, and weaken until nothing came out of the hose at all. Not even a dribble. The water just stopped. And it didn't come back that day.
But why? Was it prolonged drought? Was community supply strained by rapidly increasing demand? Faulty well infrastructure perhaps? Further investigation is needed to pinpoint the cause. But the reason isn't as important to me as the lesson I learned that day: Even precious resources are limited. Things run out. Important things—things so commonplace we sometimes forget our fleshy bodies are wholly dependent on it. Things like water.
And that's why I said yes to a job here. Because there's an awful lot of delicious tasting water in this corner of the world so I have no need to worry about going thirsty. Right?
Here's the thing about water: A lot of the time it's not in the right place at the right time. And unfortunately, our proudly constructed human world makes this tendency worse. Even places characterized by wetness are impacted by the reality that water isn't always on the landscape in the right amount at any given time.
Portland's best kept secret is how awesome the summers are. After 8ish months of straight rain, when summer finally arrives it comes in full glory. Blue sky, a blazing sun, and high temperatures turn introverts into social butterflies that flock to cool blue water. Summer seems to go by too quickly. But three months without a drop of rain is a long time for plants, fish, and wildlife. It's also a long time for people who grow food, who run power plants, who play on the water, who drink water…
Surely the abundance of rain we receive other times of year can carry us through the dry season, right? That's the goal, but the way we've designed our communities drastically changes how water arrives and where it goes. The ground is a great storage place for winter rain, but water can't move through concrete so getting it there is a challenge. Snow is another great way to store water but only if it melts slowly and gradually, which isn't as common as it used to be.
On top of all this, it's really important that the water we have access to is clean. If there's one thing people are good at, it's making a mess. Cleaning up those messes isn't easy, and it usually costs a lot in terms of our time, money, or health, sometimes all three.
Despite it earning the nickname "Pacific Northwet," our region is impacted by seasonal shortages and over-abundances of water. This seesaw supply pattern will continue to become more extreme over time. And each year, demand for clean water increases as our families grow and those darn transplants continue to move here.
We can't rebuild our cities from scratch to be more water wise, but we can make changes to our homes, gardens, and behavior to help secure a steady stream of clean water. Mind you, doing so is more than a feel-good gesture. It's an expression of love for the beautiful rivers that refresh us, the majestic trees that shade us, the colorful fish that feed us. It's a necessary act that the future of this place and all its inhabitants depend on. Because water is extremely precious, y'all.