What Would Captain Kirk Do About Pests?

In a pivotal scene from the 2013 Star Trek film Into Darkness, young Captain Kirk tries frantically to save his ship from imminent destruction. When Mr. Spock urges him to reconsider a risky plan to engage the enemy ship, Kirk retorts, "I don't know what I'm supposed to do. I only know what I CAN do." As I was watching the movie last week, it reminded me of how I often I feel like that about my water quality work. With the health of our community and fish on the line, it's hard to decide on what I'm supposed to do first. Are we at risk of losing the salmon that remain? What can I do to help?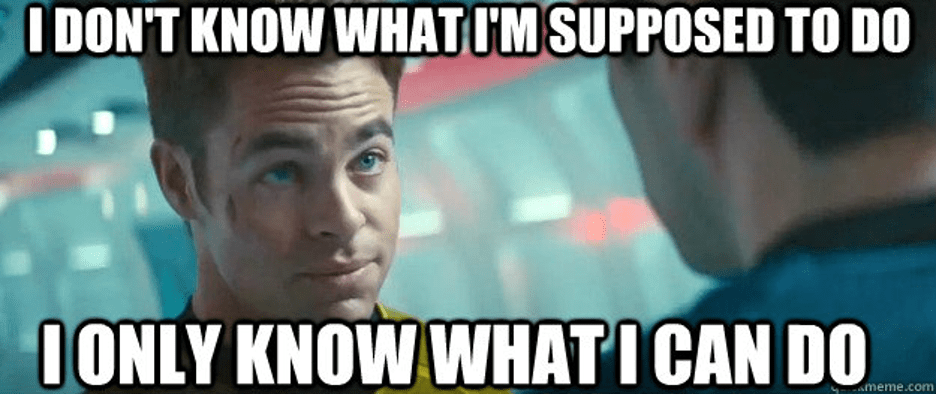 What We CAN Do About Pesticides
It's gardening season now, and I know many folks are looking to make their yards beautiful. So now's a good time to think about how to make flowers bloom while treating our birds and salmon well. It's time to make a decision about what we CAN do!
When it comes to pesticides, there is a ton of information out there. I don't say that lightly. It's really mind-boggling. There are dozens of bug-killing chemicals on the market and even more weed-killing chemicals. The manufacturers say one thing, and water quality experts say another. When we see these chemicals show up in the water samples, how do we make sense of that?
No one should have to spend all their free time trying to sort out all of this information themselves. I encourage everyone to be smart about pesticide use, first by reading the directions on the label on the bottle. But there is more to know.
Many science-minded folks are sorting this information for you. It's good to have people that you feel you can trust to help guide us through these decisions. Where is Mr. Spock when we need him?
My Personal Mr. Spock
I find myself turning to Kathryn Rifenburg for help. Kathryn is the Pesticide Stewardship Partnership Coordinator with the Oregon Department of Agriculture. I have known her for several years. She helped get Follow the Water off the ground. She's passionate and logical.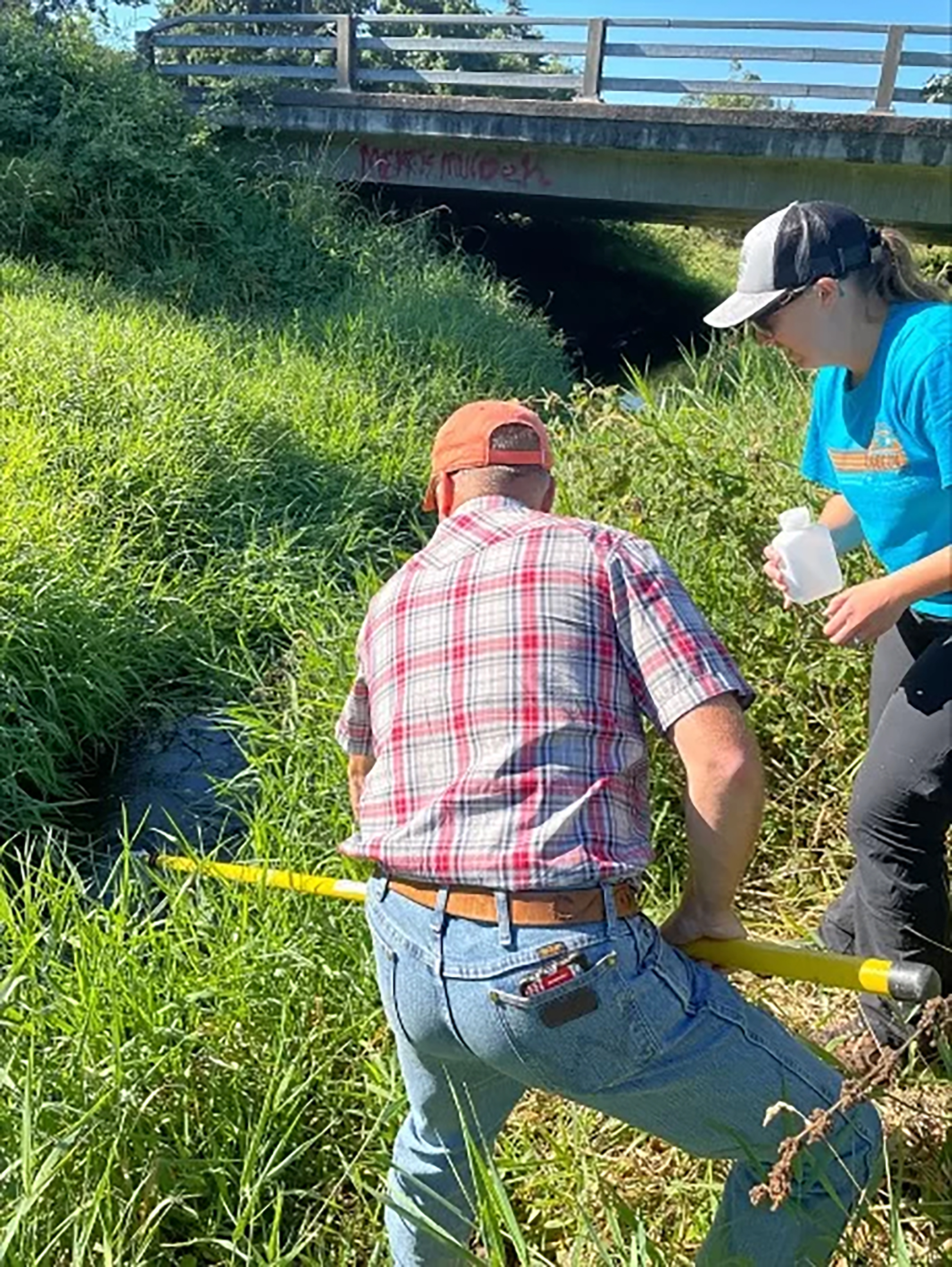 I asked her what she thought about how we all can help reduce pesticide use. She thinks many urban residents may not understand how many pesticides are used around the home, "Many may think 'Oh, I don't use pesticides. Pesticide use is an issue that the people in agriculture need to fix,' but that simply isn't true." Flea and tick treatment for your pets, anti-bacterial wipes, and household cleaners are actually all different types of pesticides, she reminded me.
Then Kathryn showed me some water quality data from a new online data viewer from her Oregon Department of Agriculture program. There are some really interesting bar graphs and maps there. One thing was clear: there are pesticides in our rivers, and they are coming from both agriculture and cities. The way she describes it:
"Most of the pesticides we see being used frequently are used in all land use types. Additionally, we see high concentrations of those pesticides in the waterways at urban sampling locations. So, this isn't an issue of one group or person adding tons of pesticides to the environment. It's everyone adding a little to the mix that creates the high levels we see in our sampling."
She says this in a non-accusatory way and wants us to know that we are all in this together. Kathryn understands that it's confusing to know what products to use. She also understands that people might want to reduce their pesticide use but don't think they have a time-saving or cost-efficient way to do that. Or that people may not be able to hand-pull their weeds. She gets it.
Solve Pest Problems
This is why Follow the Water would like to introduce you to the "Mr. Spock" of online information: Solve Pest Problems, from the Oregon Master Gardeners program. Just search for the weed or pest, and you'll see how to control them. The effectiveness and risks of each solution is right there, so you can decide what's right for you. There are recommendations for alternatives to chemicals, and there are recommendations for how to use chemicals safely, if it comes to that.
Just remember, when you spray or spread a chemical on concrete or other hard surfaces, there is a good chance that it will wash away into the curb drain and go straight into your stream. That's how it works.
So, do what you CAN do. If we all do that, we can do something meaningful and the next time we collect water samples, we will hopefully show that collectively, we made a difference within our lifetimes. I take it to heart myself. It's about knowing what we can do, not necessarily knowing everything we're supposed to do. Let's start there.